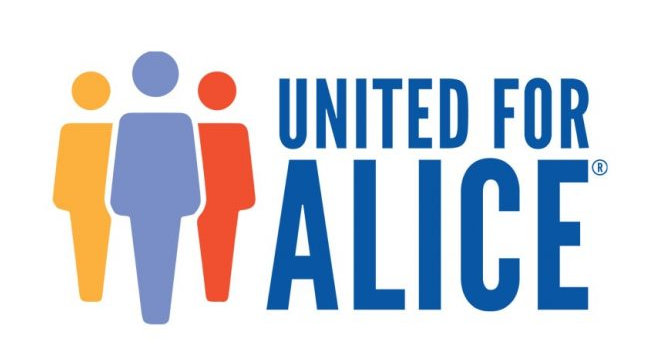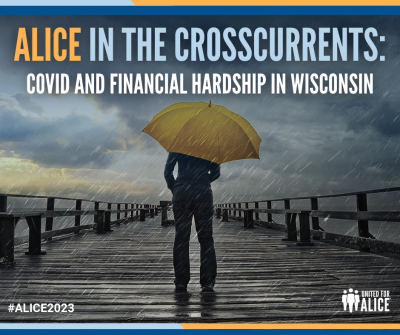 WHO IS ALICE?
Asset Limited Income Constrained Employed
ALICE represents individuals and households who earn just above the Federal Poverty Level but less than what it costs to make ends meet.  ALICE workers often struggle to keep their own households from financial ruin while keeping our communities running; ALICE is your child care worker, cashier, home health aide, office assistant or general laborer...all people who are essential to our success.  
ALICE IN ACTION
The United for ALICE project provides a comprehensive and unbiased picture of financial hardship in Wisconsin.  United Way of Wisconsin, in partnership with the local United Way's in our state has released the 2023 Wisconsin ALICE Report.  The release of this ALICE Report for Wisconsin comes on the heels of the COVID-19 pandemic.  The pandemic exposed exactly the issues of the economic hardship that United for ALICE and the ALICE data work to reveal.  
The ALICE Report for Wisconsin presents the latest ALICE data available; a point-in-time snapshot of economic conditions across the state in 2021.  By showing how many Wisconsin households were struggling during the COVID-19 pandemic, even with the extra supports in place, the ALICE research provides the backstory for why COVID-19 continues to have an economic impact.   
In Wisconsin, 34% of households struggle to afford the basic necessities of housing, child care, health care, food, and transportation, 23% of that fall into the ALICE demographic. In Wood County, 40% of the population is living below the ALICE Threshold; in Adams County it's 43%. What is needed for a household to survive? Click on the reports below to see what income level is needed to support families basic needs of housing, child care, food, transportation and health care in our communities.
ALICE Fact Sheet for Adams County
ALICE Fact Sheet for Wood County 
Interactive Data Dashboard-ALICE in Wisconsin
HOW TO HELP ALICE
The first step to help ALICE is understanding who ALICE is, reading the report and sharing within your networks.  United Way of South Wood & Adams Counties, along with other United Ways across the state of Wisconsin are committed to improving the lives of ALICE families and individuals and those in poverty by promoting resources for education, financial stability, and health.  Addressing these issues not only helps advance the quality of life for those suffering from continued financial hardship, it also uplifts our communities.  Lastly get involved with United Way of South Wood & Adams Counties by making a donation or volunteering your time.